---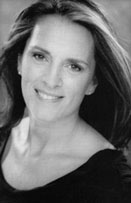 Joan Manos, is an artist, healer, sacred dancer, and reiki master. Joan has participated as a senior facilitator in Soul Recognition processes, assisting others in deepening and expanding their personal connection to soul. She is one of the founding voices of the Whisperers. and is dedicated to Earth and assisting others in realizing their personal relationship with the planet.
Joan dedicated thirteen years to the creation of BLU, A World Flag and published; "Sacred Symbols; A series of sacred symbols for the Healing Arts" a deck of fifty-five cards reflecting union.
Joan assisted a group of 'Peacekeepers' at Horace Mann Elementary School, NJ in making a customized Peace Flag to help students feel their contribution toward the global peace process.
Joan developed Earth Poles®, incorporating storytelling, visualization, art, the power of intention, breath, movement and nature, to assist children in remembering Earth is alive while empowering them to understand their physical, mental and emotional connection to the planet. Joan wrote, "Earth Poles, Remembering Earth is Alive!" A children's book based on the Earth Pole® experience.
Joan has assisted in:
'Soul Birthing,' an individual process designed for adults in birthing a conscious connection to one's soul and path, utilizing ancient chants, vibrational frequencies, shamanic traditions, sacred symbols, and breathe.
'Dancing Our Divinity,' a movement experience designed to empower individuals to live and move more freely from soul and awaken the 'sacred dancer' within, while deepening one's awareness of the physical body in relation to Earth, the elements and natural world. It supports the physical, emotional and spiritual bodies to join together in the dance of sacred union.
As a ceremonialist Joan follows the Goddess traditions of Sacred Circle and wrote "How to Create Altars."